Excellence
Master Certificate
The Prestigious

Master

Certificate

The Master Certificate Scheme, in partnership with City & Guilds, aims to recognise excellence and promote career progression from Apprentice to Journeyman and then Master level. To achieve the awards, the applicant will need to prove suitable academic training and demonstrate their commitment to our industry and how they have supported those working within it.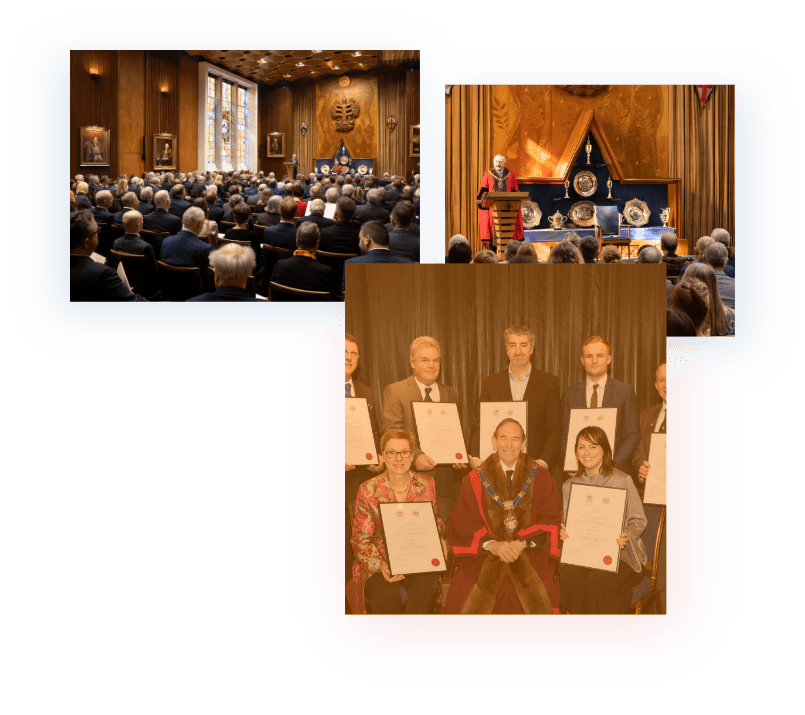 Master Certificate Scheme
How it's Judged
A panel of professional representatives from The Furniture Makers' Company will assess all applications.
In order to qualify for a certificate at any of the three levels, the applicant must provide evidence of having achieved an appropriate level of responsibility within the industry and having a technical knowledge in the sector in which they work. This should be evidenced in the applicant's submitted curriculum vitae.
Benefits of Winning
Following the submission of all relevant documents and success in the assessment, applicants will receive:
Recognition
Certificate carrying the signature of the Master of The Furniture Makers' Company and with the Master Certificate the Chairman of the Master Certificate Scheme.
Marketing and PR
It's a great story for your business that is also low-cost. The winning company will be promoted across The Furniture Makers' Company's website, social media and PR. The winner will also be featured in our prestigious yearbook, Austin Friar.
Networking in the City
You'll benefit from The Furniture Makers' Company's City connections and relationships. Recipients will be invited to a prestigious awards ceremony at one of the City's livery halls and presented the certificate by the Lord Mayor of London.
Any questions?
For more information about the Master Certificate Scheme, please contact us through the contact form below.