Membership
Join as a corporate supporter
Corporate supporter
Our corporate members and corporate supporters represent some of the most significant companies from across all sectors within the UK furnishing industry.
It is through their generosity that we can ensure we have a robust and thriving industry, where we always look after our own, where developing young talent and embedding skills are paramount and excellence is the norm.
Joining as a corporate is an opportunity for your business to show the world that you are a true leader in the trade. We understand that businesses come in all shapes and sizes and therefore have two corporate categories to choose from: corporate member (recommended for mid to high turnover businesses) and corporate supporter (recommended for small turnover businesses).
On expressing your desire to become a corporate member or corporate supporter, we will arrange a meeting with you so we can find out more about your business and what you want to achieve from membership. This is also your opportunity to find out more about our organisation and ask any questions you have.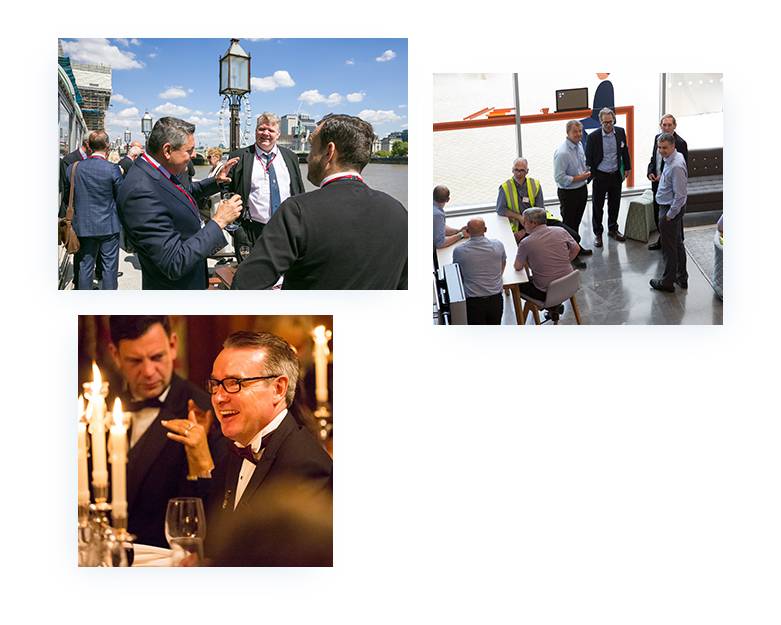 "It is a fantastic organisation with an outstanding reputation for the charitable work it undertakes, which in the current climate is more important than ever." Andrew Tyler, Brook + Wilde
Choose the right membership for you
Find out the benefits of becoming a corporate supporter
Membership
Membership is awarded to the company and once obtained remains with the company on payment of the annual fees. During the joining process, you will be asked to assign one corporate freeman. This delegate will be your company's key representative at The Furniture Makers' Company.
Develop your network
We have a full calendar of social events, business orientated seminars and activities that provide members the opportunity to meet, get fresh perspectives, widen their knowledge and help them to develop professionally and personally.
Corporate supporters also get invited to attend an annual lunch at the Houses of Parliament, offering the opportunity to influence policy and share thoughts on the industry, and our biannual best practice days offer members the chance to learn from each other.
Raise your profile
City of London livery companies are long standing, respected institutions and membership brings kudos and regard, elevating you and your business' brand image. Membership also provides superb PR opportunities for companies to shout about.
We'll spread the word of your support through our PR. You'll get social media coverage through Instagram, LinkedIn and Twitter. Your logo will be included in our yearbook, on our website and in Furniture Makers' Hall.
Give something back
The livery offers the opportunity to socialise on a regular basis and nurture lifelong friendships and invaluable business relationships.
Get access to exclusive events
We organise a wide variety of formal and informal events during the year, providing members the opportunity to meet, dine and share unforgettable experiences in some of the City of London's historic and magnificent venues, including the annual dinner at the Mansion House celebrating the installation of the new Master.
Corporate supporters receive one complimentary tickets to either the Installation Dinner or our Royal Charter Dinner.
Use of Furniture Makers' Hall
Tucked away between Liverpool St, Moorgate and Bank underground stations is the heart and home of the Furniture Makers: Furniture Makers' Hall. The stunning venue has three dedicated spaces with state-of-the-art audio-visual facilities that cater for business meetings to grand dinners.
Corporate supporters are entitled to one day's use of the Arnold Moore Room at Furniture Makers' Hall per year for organising their own meetings or events. We also offer preferential room hire and catering package rates.