Fundraising
Step 2 It
Step 2 It is the exciting new fundraising campaign by industry charity The Furniture Makers' Company.
Have fun
Raise money
Support lives
The Furniture Makers' Company launched its largest ever fundraising campaign in May 2021, asking the furnishing industry to 'Step 2 It' and help raise £250,000 to support people from the trade who have been impacted by COVID-19.
Step 2 It aims to inspire companies and individuals to organise sports-based fundraisers between May 2021 – April 2022 in aid of the charity, encouraging friends, family and co-workers to join in the fun. What is more – thanks to a benefactor, every single penny you raise will be matched, effectively doubling your donation.
Last year our charity awarded a record number of financial grants to people from the sector whose lives and livelihoods were disrupted by the pandemic. Now we need your help to raise funds so we can keep supporting the industry.
Why take part?
Step 2 It is the brainchild of David Woodward, Master of The Furniture Makers' Company, who is determined to get the industry moving for money, cycling for cash and dancing for dosh, so that we can continue to help people from the trade who need financial support.
Physical activity isn't just good for the body, it is overwhelmingly beneficial for the mind too

The money you raise will help others like you working in the furniture and furnishing sector.

You can inspire others in our industry to take part and send a clear message of hope and solidarity.

Every penny that is raised will be match funded – doubling the value of your donation.
How to get involved
Host a company team building event – virtual or COVID-secure when circumstances allow
Complete the below Pledge form and return it
Plan your own individual event – and we are sure your family and friends will want to support you too
Start planning your own fundraiser with help from our toolkit
Take part in one of our online challenges
Sponsors
Biesse Group
Gold sponsor
Axminster Tools
Silver sponsor
Ocee International
Silver sponsor
British Contract Furnishing Association
Bronze sponsor
British Furniture Manufacturers
Bronze sponsor
National Bed Federation
Bronze sponsor
Whitemeadow Furniture
Bronze sponsor
The Step 2 It Online Challenge
To keep us all moving during the COVID pandemic, we will be setting a new challenge every couple of months that solo competitors and virtual squads can tackle from home. If you plan on taking part in one of the events, please sign up using the registration links.
January - February - 1000 push ups
New year, new you, goes the cliché. Well we have just the challenge that is going to push you hard and get you on a healthy track for the year ahead. This challenge will see you complete 1000 push ups across 30 days with the first week starting slow with more reps being added to your daily target each day until you hit the 1000 milestone.
March - April - Climbing Everest
Ever wanted to climb Mount Everest and stand high on top of the world? It's a thrill only a handful of the world's population will ever be able to attempt but this month we are challenging you to take to your staircases and complete the number of steps required to scale the tallest mountain in the world. Mount Everest stands an impressive 29,029 ft high, requiring an even more impressive 58,070 steps. On average, staircases have 13 steps so that is 4,467 times up the stairs, which works out as 149 times up the stairs everyday for 30 days, 112 times in 40 days, 89 times in 50 days or 75 times in 60 days.  Pick your target, get sponsored and start climbing!
The Master's Challenge
Hoping to inspire others to Step 2 It, the Master is going the distance himself as he will be attempting to walk a combined total of 1,000 miles at designated events throughout the campaign.
The Master, who is young at heart but still a man in his early seventies, is proving that age is just a number as he looks to walk 1,000 miles in the 12-month period, including a 100 Mile Challenge during the four days of January Furniture Show 2022.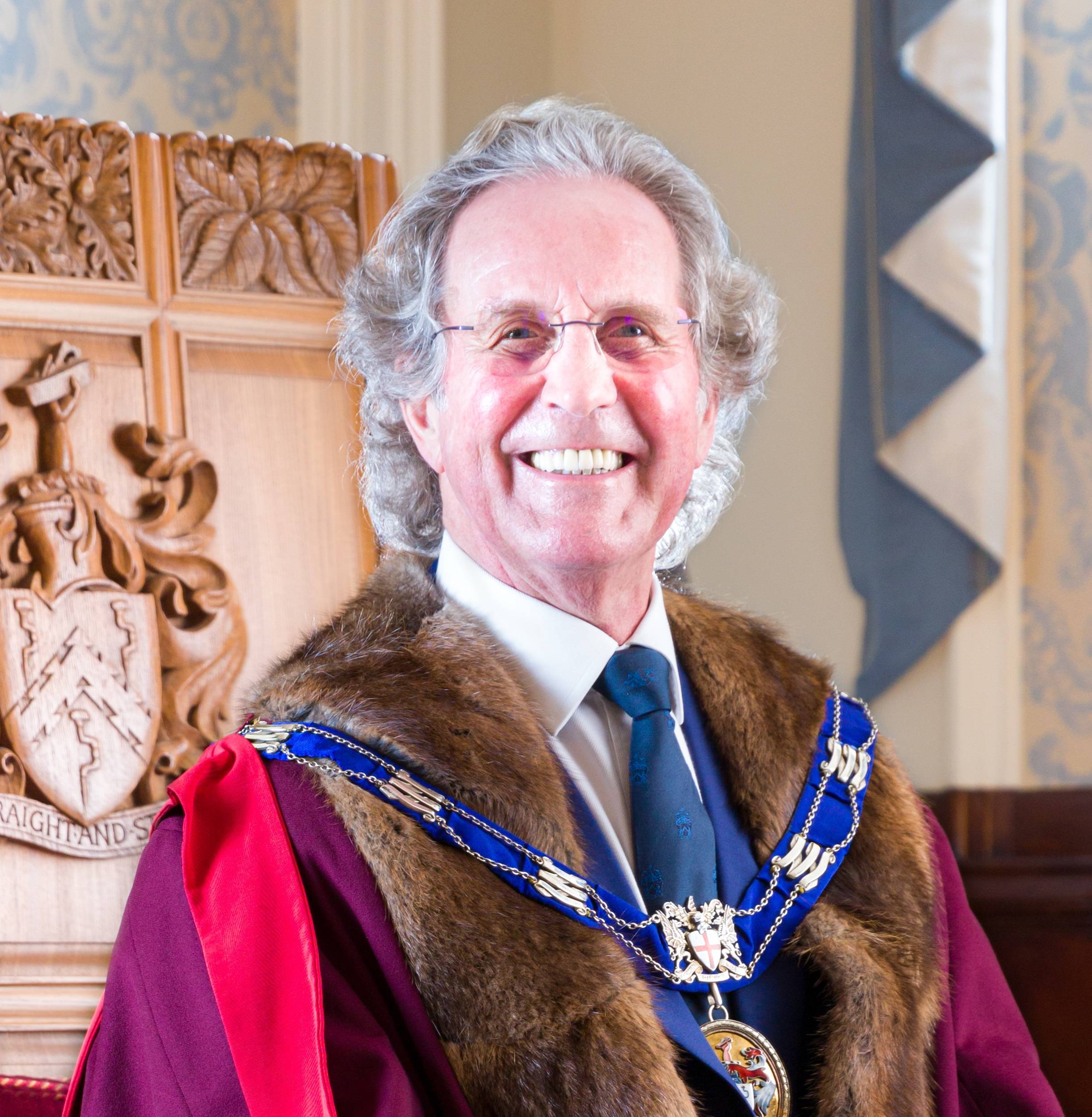 Get involved
If you would like to sponsor the fundraiser or pledge , please contact George Cooper, marketing and communications manager, by calling 020 7562 8522 or emailing george@furnituremakers.org.uk.