News
Upholstery Skills Centre students recreate Ocean Liner Chair
Talented students at the Upholstery Skills Centre have recreated a chair that set sail on the Queen Mary Ocean Liner in the thirties, using an old photo for inspiration and a bit of help from The Furniture Makers' Company.
The project started in July 2018 following a study morning with the Warner Textile Archive in Braintree, Essex. Warner & Sons made the fabric for the interiors of several ocean liners and the Archive holds the second largest collection of publicly owned textiles in the UK, after the Victoria & Albert Museum.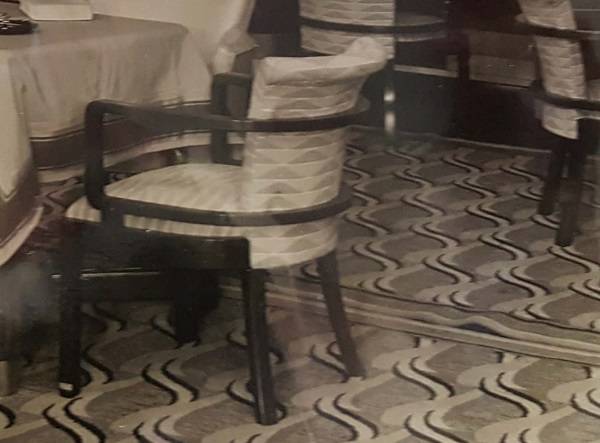 During the trip, students from the Upholstery Skills Centre examined original photos taken on board the Queen Mary Ocean Liner and selected a chair they would like to re-create.
Mark, a tutor at Upholstery Skills Centre, also gave a demonstration on traditional upholstery techniques and how they have developed over time.
Students used traditional upholstery techniques, learnt as part of their training for the AMUSF Diploma Qualifications, and materials ­that were as close as possible to those originally used in the 1930s.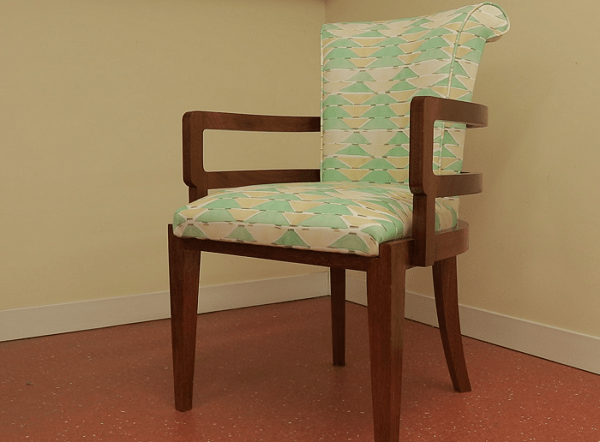 The students purchased the materials using a £1,000 grant from The Furniture Makers' Company.
Yvette Dearden at the Upholstery Skills Centre said: "Produced with the support of The Furniture Makers' Company, students worked on re-creating the chair with guidance from tutors on a few days throughout the year. This has enabled the students to learn about and practice traditional upholstery techniques that were used in the 1930s. As one of the students has filmed the process, it has also provided us all with a record and educational resource."
The students have produced seven videos about the design and making process that are available to view.