News
The Master enjoys a supersonic blast from the past
Master Dids Macdonald OBE enjoyed a supersonic blast from the past earlier this month as she and around 30 members went on a trip to the Brookland Museum in Surrey for a Concorde Experience.
The trip, which took place on 16 November, was special for the Master as she once worked on Concorde and was keen for members to relive and experience the high life that the luxury airliner offered its distinguished guests.
The event was hosted by Chief Concorde Pilot, Captain Mike Bannister, and guests enjoyed an authentic Concorde lunch, plus a visit to the Flight Deck after a virtual flight and an emotional presentation from Captain Bannister on Concorde's design and development, her life, the accident and her retirement.
Peter Keen, Past Master and Southern Committee chairman who was one of the attendees, was particularly pleased with the day trip as he got to sit in the seat he once flew in when Concorde was operational.
The Master said: "From the initial briefing, a tour around some of the aircraft, then the supersonic lunch and visit to the flight deck, all aspects of the trip were great. And then to round it off with a super lunch and Chief Pilot Mike Bannister's talk was the icing on the cake. The passion, eloquence with which he delivered the unique Concorde story was matched by his commitment to keep this legacy alive."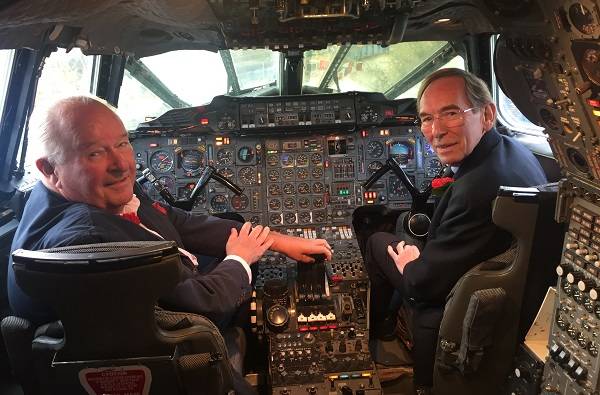 Concorde was a British-French turbojet-powered supersonic passenger airliner that was operated until 2003. It had a maximum speed over twice the speed of sound at Mach 2.04, with seating for 92 to 128 passengers.