News
Six furniture makers honoured at Mansion House ceremony
Six furniture makers were honoured and commended for their contribution and achievements to the industry as part of the Master Certificate Scheme at a ceremony in the City of London at the beginning of March.
Oliver Fuller was presented with the Apprentice Certificate and John Cotter, Paul Fuller, Andrew Mayes, Rupert Senior and Ian Smart were awarded the Master Certificate.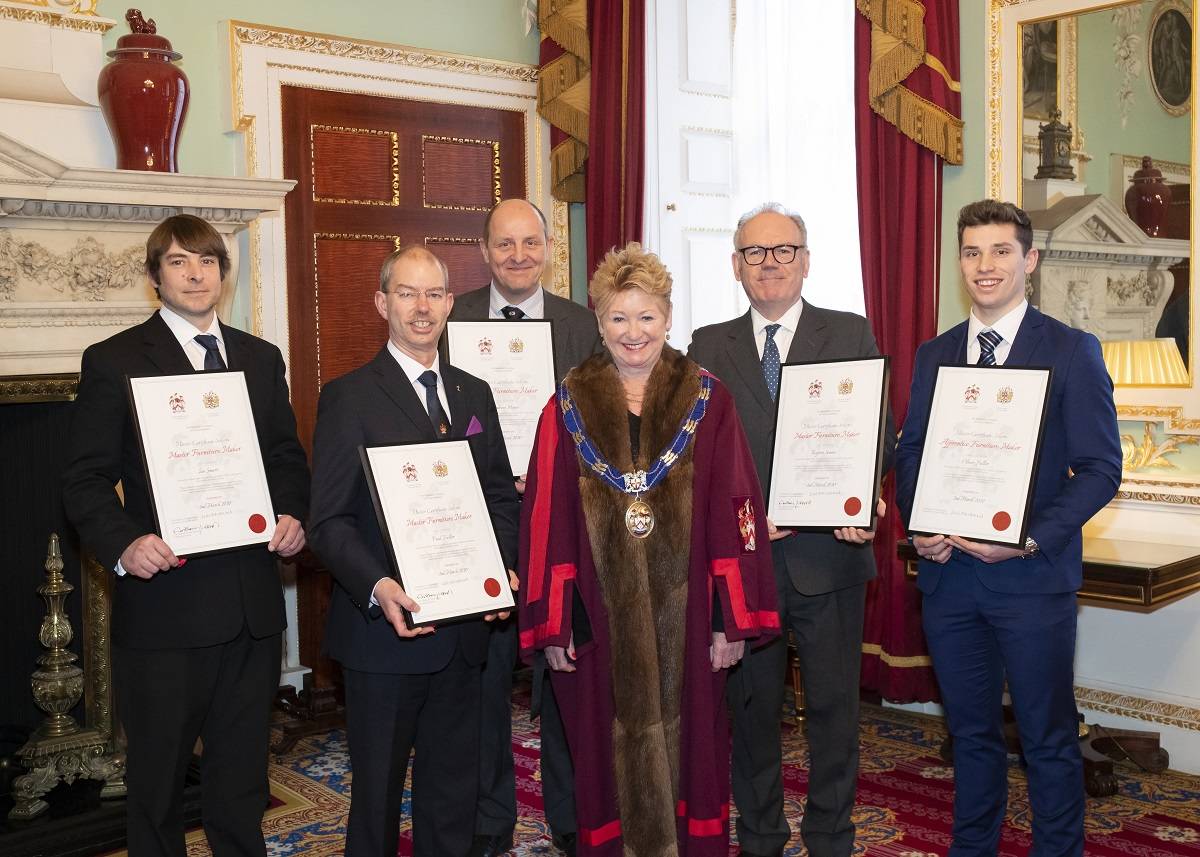 The ceremony took place in the spectacular setting of the Egyptian Hall in the Mansion House, the official residence of the Lord Mayor of London, on Monday 2 March.
The Rt Hon the Lord Mayor of London, William Russell, himself presented the makers with their certificate personally, with Master Dids Macdonald OBE also part of the ceremony.
The Master Certificate Scheme, run by City of London livery companies in partnership with City & Guilds, recognises excellence and promotes career progression from Apprentice to Journeyman and Master level.
To be awarded a Master Certificate, the five awardees had to evidence a relevant qualification at level 4, be a director, manager, supervisor, lecturer, sole proprietor or experienced craftsman and have a minimum of 10 years appropriate employment in the furniture industry.
Oliver, who was awarded the Apprentice Certificate, had to evidence a relevant qualification at level 2 and have two years of appropriate experience.
Representatives from 23 livery companies were in attendance at the ceremony, with 45 people in total awarded an Apprentice, Journeyman or Master Certificate.