News
Manufacturing Guild Mark holder focus – John Sankey
John Sankey is a family-run business that prides itself on hand making exquisite, characterful furniture.
Based in the famous upholstery district of Long Eaton, the company is the second business to be featured in our new Manufacturing Guild Mark holder focus.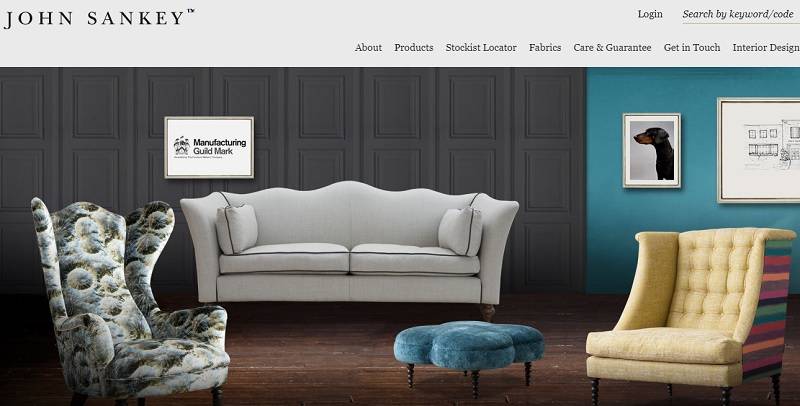 Give us a brief history of the company. How did it come to be?
The original John Sankey founded an upholstery company in the 1950's, it had a well-established reputation for quality and comfort. In 1992 a new family bought it and whilst retaining the beautiful quality, brought it up to date. Today we are still very much a family business, with a strong sense of pride in every skill in the workshop and in each other.
What best describes the style of furniture/furnishings that you manufacture?
John Sankey furniture is unique. We are perfectionists and we pride ourselves on hand making exquisite, characterful furniture that will stand the test of time, both in design and quality.
Our process is to look into history and at styles and designs from around the world, bringing these influences together to create new shapes that suit real people, who will we hope, enjoy them every day. The John Sankey way is careful manufacturing, putting the time, skill and passion into making every carefully developed detail a success.
What opportunities are there in a post COVID-19 'new normal' world for British Manufacturers to seize?
Hopefully people will support high quality British made furniture and buy items based on their longevity and with a thought to passing things on. Choosing to buy future heirlooms is more economical in the long run and also more ethical and environmentally savvy.
What is the biggest trend influencing manufacturing in your field at the moment?
We are a bespoke workshop so flexibility is important, it enables us to personalise our pieces for our clients, so that they can enjoy the beauty of having furniture that is uniquely special to them.
For more information about John Sankey, visit their Manufacturing Guild Mark profile.