News
A tribute to Sir Terence Conran
We are saddened to hear about the passing of Sir Terence Conran, who died over the weekend aged 88. He was a true pioneer and design icon and we are pleased that we got to celebrate his illustrious career in 2019 when he was presented with our Lifetime Achievement Award.
An article about Sir Terence's life was included in our 2020 edition of Austin Friar, published in May 2020.
Lifetime Achievement Award
Sir Terence Conran, one of the world's best-known designers, retailers and restaurateurs, was given a Lifetime Achievement Award in 2019 in recognition for his outstanding contribution to the design and furnishing sector.
Sir Terence was presented the award by the Lord Mayor of London Alderman Peter Estlin at the Mansion House in the City of London during the Installation Dinner of Master, Dids Macdonald OBE, in May 2019.
Born in 1931 Sir Terence founded the Conran Design Studio in 1956 and in 1964 opened the first of the Habitat chain of home furnishing stores that revolutionised design on the British high street in the 60s and 70s. Later he established The Conran Shop and opened stores in London, Paris, New York and across Japan.
In the nineties he founded the Conran Restaurants group that opened iconic restaurants, hotels and bars in London, Paris, New York, Japan and Scandinavia including Quaglino's, Bluebird, Mezzo, Guastavino's and Le Pont de la Tour.
Throughout his career Sir Terence's companies have designed, owned and operated shops, restaurants, hotels, bars and cafés around the world as well as working across the fields of architecture, interiors, products and graphics.
In 1989 he founded the Design Museum in London, the world's first museum dedicated to design, which moved to larger premises in the former Commonwealth Building, Kensington, in 2016.
Today Sir Terence designs furniture for Benchmark, Content by Terence Conran and The Conran Shop, and remains involved in the restaurant industry through The Boundary and Bibendum.
He has written over 50 informative books that broadly reflect his design philosophy and is an honorary professor of the University of the Creative Arts.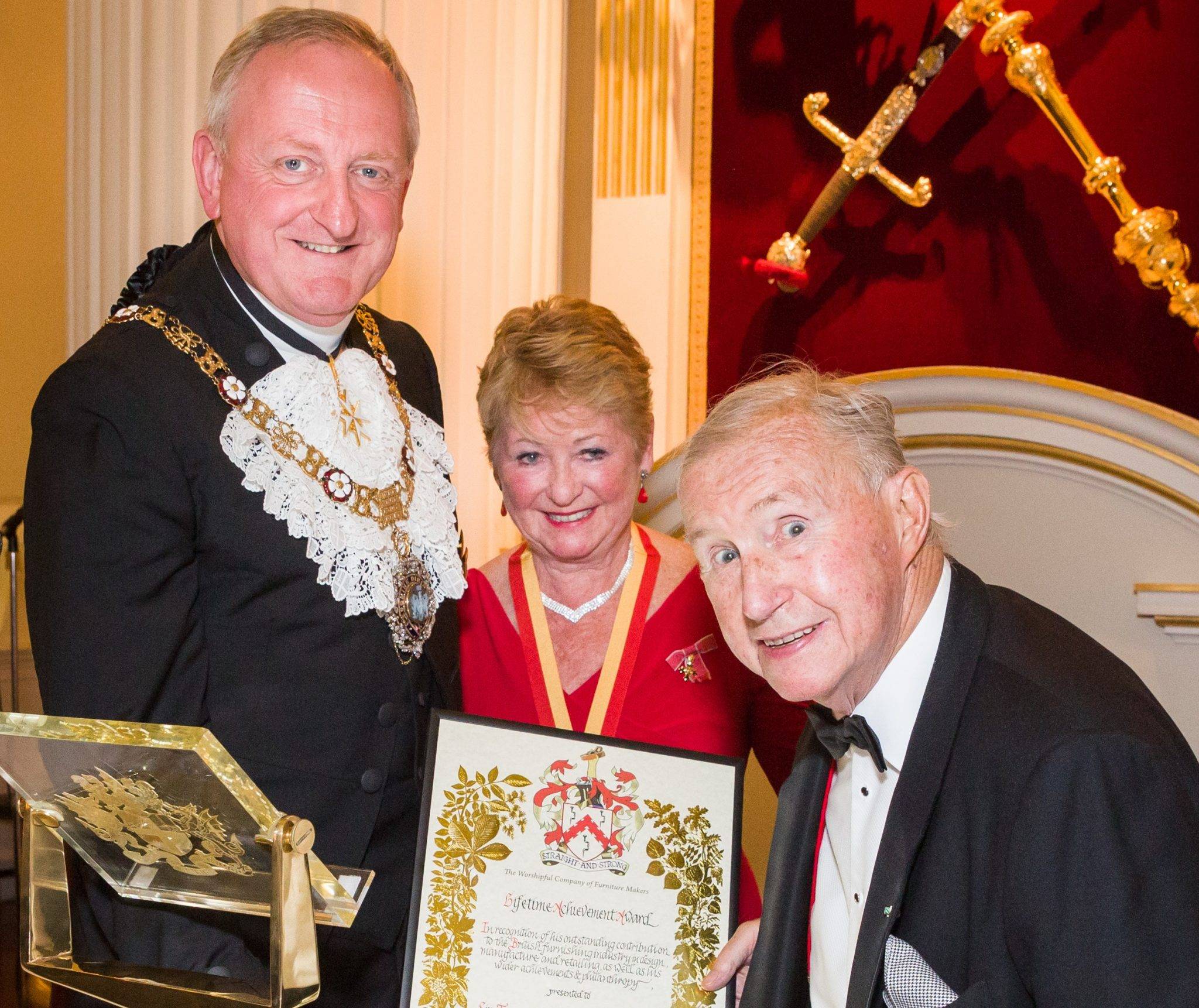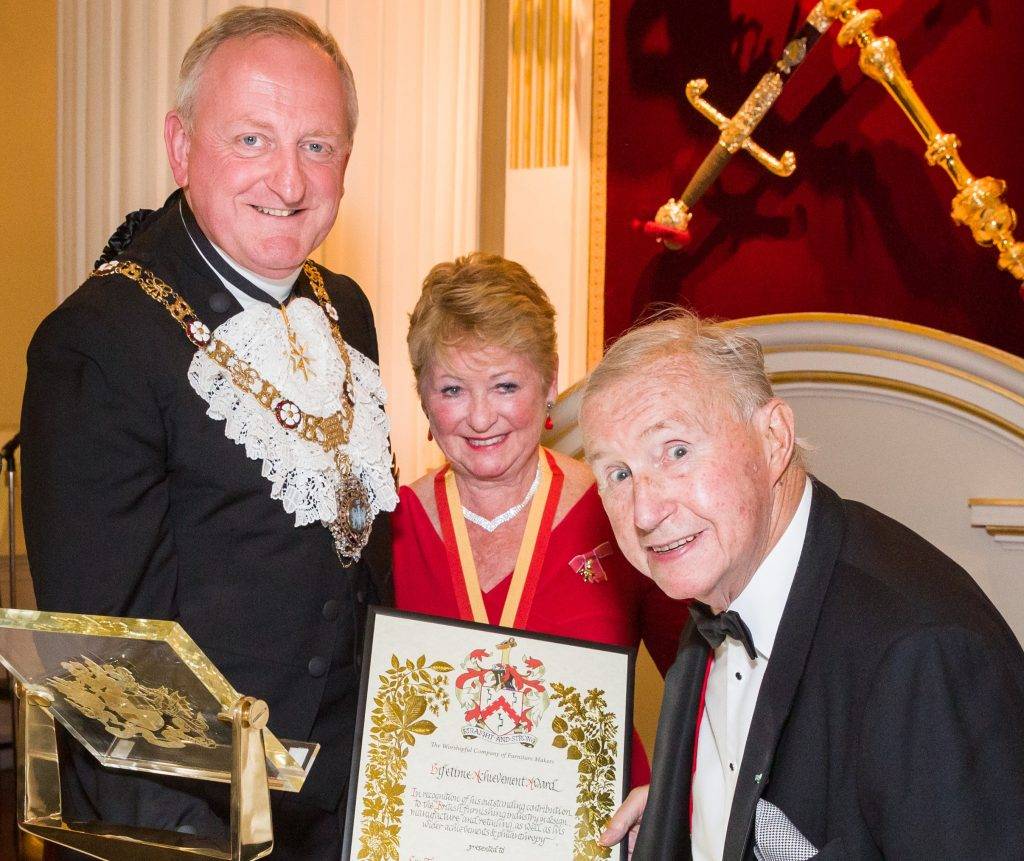 Dids Macdonald OBE, Master of The Furniture Makers' Company, said: "You have been a pioneer and game changer in British design, which encompasses innovation, technology, creativity and craftsmanship, and been an inspiring influence in our lives in more ways that we can imagine – thank you!"  
Commenting on the award, Sir Terence said: "In my heart I have always considered myself a furniture maker, it has given me more pleasure than anything else during my rather long career. As a very young boy I vividly remember the absolute joy of finally finishing making my very own bookcase and it has been in my bloodstream ever since. So it was truly thrilling to be recognised by The Furniture Makers' Company and to enjoy a very special evening with fellow craftspeople who share my love of making furniture. One of my big fears is that as a nation we often appear to have lost the joy of making things so it was uplifting to be surrounded by passionate furniture makers and see that the talent and passion in our industry burns as brightly as ever."