News
13 new freemen admitted
We are delighted to welcome 13 new freemen into the livery.
The new freemen were admitted at a ceremony at Furniture Makers' Hall on Monday 13 December 2021. The ceremony was presided over by Master David Woodward, along with Tony Attard, the senior warden, and Past Master Tony Smart, fulfilling the role of junior warden for the evening.
The Master said: "I'm very pleased to welcome our 13 new freemen to the Furniture Makers, who bring a wealth of different experience from across our industry."
"We always encourage those who are interested to join as a freeman of the company. Being part of the Furniture Makers gives members the opportunity to network, by meeting others from across the industry by attending the many events across our livery calendar."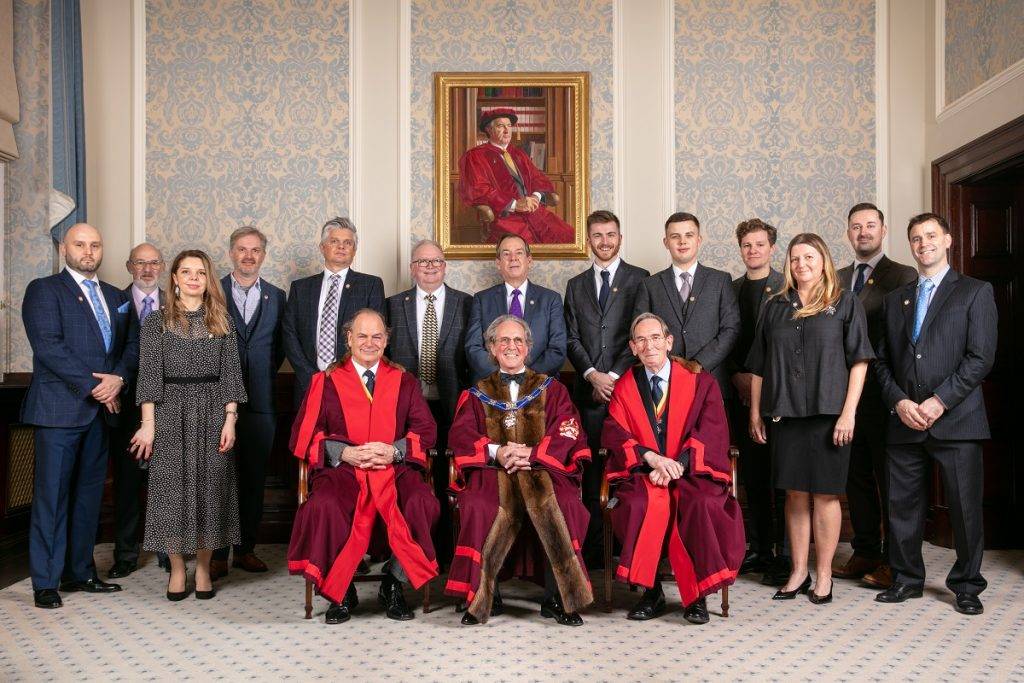 John Conroy, Leader Online Limited, furniture manager
Leader Online Limited is the parent company of its five 'Leader' brands, each brand specialising in its own quality range of products for the home, office and commercial properties.
Daniel Bradley, Daniel Bradley Furniture
Daniel is a designer maker, working with designers and architects to realise their as well as designing and making his own work. He works at the Grierson Workshop Co-operative.
Jordan Burns, Simon Acres Group, director of services
Simon Acres Group is a specialist recruiter, trainer and media provider for the KBB sector. With a very customer-focused mentality, Jordan is passionate about building rapport with both his clients and candidates alike.
Richard Field, Rack Systems, managing director
Established in 1989 as a supplier of point-of-sale merchandisers, Rack has evolved to become the UK's leading OEM (original equipment manufacturer) to the office furniture industry.
Noah Morris, Noah Morris Bespoke
Noah is a maker of handmade furniture, jewellery boxes and ornamental items primarily from wood. He took part in the 2017 Young Furniture Makers Exhibition and was runner-up in the awards.
Dean Rizov, Bulgaro Ltd, managing director
Bulgaro designs, manufactures and installs specialist joinery and upholstery, furniture and fittings.
Vita Rizova, Bulgaro Ltd, commercial director
Bulgaro designs, manufactures and installs specialist joinery and upholstery, furniture and fittings.
Dan Tomlinson, Daniel Tomlinson Cabinet Maker
Dan designs and makes furniture to order.
David Tracey, Qi Retail Ltd, director
David is a retail professional who has worked in the furnishing industry for 40-plus years in senior and director level roles in companies including Dreams, Harveys, Hygena, MFI, Moores Furniture Group and Wesley Barrell.
David Smith
David is a retired office furniture shop manager.
Anna Standish Anna Standish Design
Anna is the daughter of the late Sir John Perring, a Past Master, and is the owner and head designer of her own interior design company.
Brent Weeks, Brent Weeks Furniture
Brent makes custom furniture to order and works on private and commercial projects.
Martin West, Balta, key accounts manager
Martin is a long-established executive within the carpet and floor covering industry.