Bespoke Guild Mark Holder
The Logmore Table
Name of Designer:
Rupert Senior
Makers' Name
Rupert Senior
Description
A 3-6m extending dining table for the 'Poet's Parlour' at Knole, Sevenoaks, the family dining room for well over 300 years. It is made of 5000 year old bog oak, English marbles and bronze. Made as three tables. The centre, stone-topped extension table lives in the bay window when not in use.
About
Rupert Senior is one of the UK's foremost bespoke furniture designers and makers. He is passionate about what he does, working together with his enthusiastic clients to produce contemporary pieces of understated style and beauty.
Rupert's goal is to create unique furniture with a simplicity and honesty of form and proportion using outstanding British craftsmanship and superb materials.  He finds the design process a particularly exciting moment, often exploring opportunities for innovation in response to the way people live today.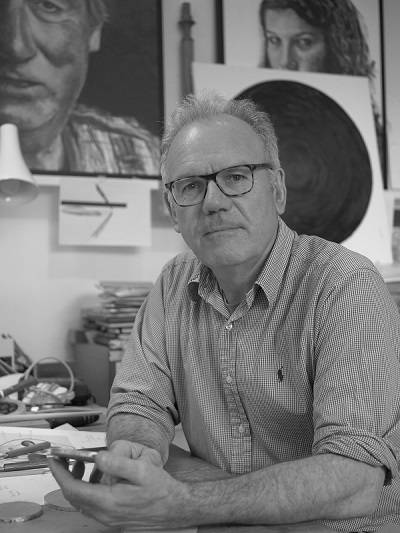 Other Pieces from this Guild Mark Holder