News
Furniture Makers' One Step at a Time campaign exceeds target of 100 companies
The Furniture Makers' Company has surpassed its target of 100 companies signed up to its One Step at a Time campaign three months early after an overwhelming response from the trade at the January Furniture Show (19-22 January).
The campaign, which launched in May 2019, has been challenging companies in the furnishing sector to sign up for free as a One Step Champion and commit to communicating the organisation's occupational welfare support to employees, so every industry colleague knows where to turn in times of financial need.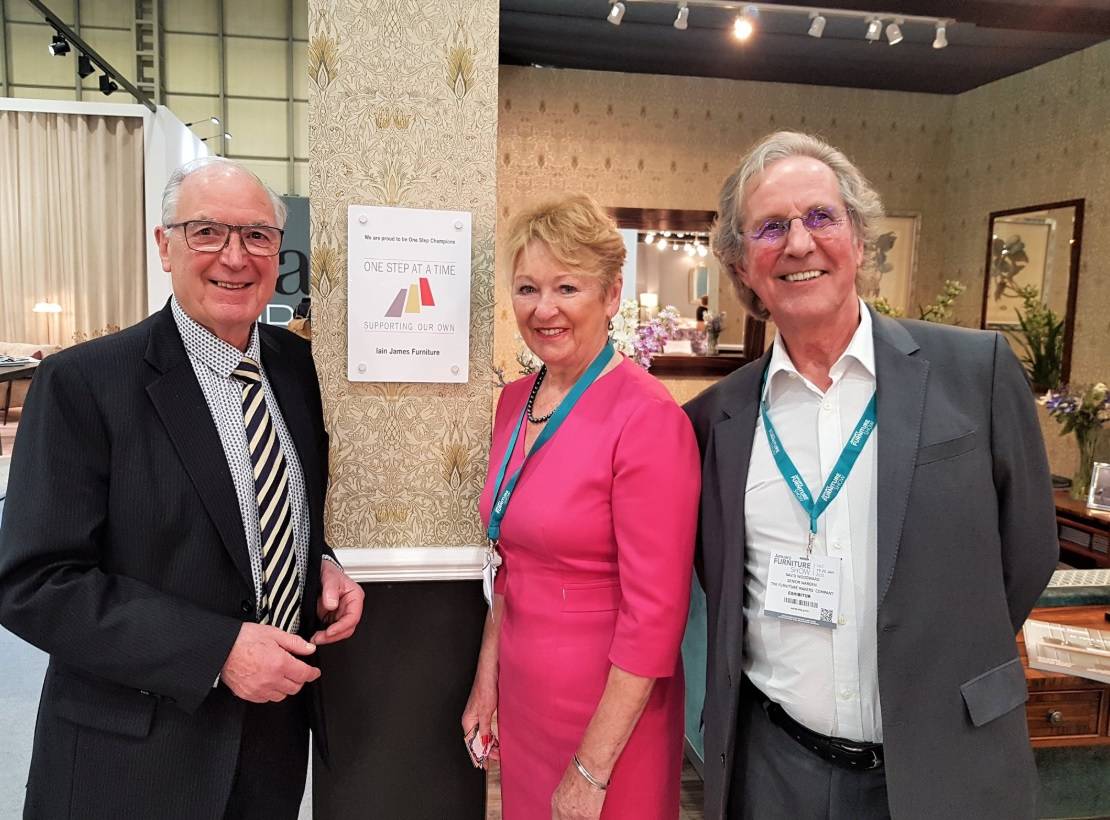 With an impressive 70+ companies registered prior to the January Furniture Show, the Furniture Makers still had a little way to go to meet its May 2020 target, but a tremendous reaction from exhibitors and visitors at the four-day exhibition resulted in more than 30 companies signing up in support, taking the total to 101.
Dids Macdonald OBE, Master of The Furniture Makers' Company, said: "I'm absolutely blown away by the response to our One Step at a Time campaign. We want to thank the January Furniture Show for giving us a platform to spread a simple message that as the industry's charity, we are here for everyone in our amazing sector if times are tough.
"Securing 100 One Step Champions is just the beginning, though, and the campaign will continue until everyone in the industry knows we can support them in hard times."
To sign up as a One Step Champion, go to www.furnituremakers.org.uk/one-step-at-a-time/