Events
'Innovation in Times of Crisis' webinar – Emergence from lockdown
Add to Calendar
04/03/2021 11:00AM
04/03/2021 12:00PM
Europe/UK
'Innovation in Times of Crisis' webinar – Emergence from lockdown
04/03/2021
Interested?
Sign up to the event today.
Book Now

Chaired by Daniel Hopwood, a panel of experts representing the interior design and design sector will discuss the emergence of lockdown, the skills and training requirements needed to survive, usage of marks of accreditation and connectivity with others in the sector.
The webinar's content will be targeted for lone, micro and SME interior designers/designer-makers.
Daniel Hopwood
Daniel Hopwood established his own design studio over 27 years ago. The studio specialises in residential and commercial design, primarily in London and occasionally abroad. His work is frequently featured in the British press.
Daniel has a degree in Architecture and is an alumni of the Prince of Wales Institute of Architecture. He is a registered interior designer with the British Institute of Interior Design (BIID), where he was president for two years and advocated to improve professionalism in the design world.
He is a liveryman of The Furniture Makers' Company and chairs the Bespoke Guild Mark committee. As a visiting tutor to design schools, he also encourages and mentors young designers in the industry.
He has worked on several series with the BBC and Channel 4 which have been televised worldwide.
The panellists include: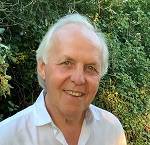 Lester Bennett, president, British Institute of Interior Design
Lester Bennett is an independent design consultant with 40 years of design experience. His career has included founding his own practice, working as a design director for a leading residential developer and as a founding partner of Folio Design LLP. Lester specialises in residential interior architecture and design, whilst also having a wide range of experience in commercial and retail design, industrial, exhibition and product design, with a client list including Mobil, Alliance and Leicester, Celador Productions, Morgan du toi, Elstree Studios, Taylor Walker Breweries and Handles and Fittings Ltd (HAF), with products still in production after nearly 30 years.
Matthew Burt FRSA, FSDC, Bsc Hons
Matthew Burt has, for 40 years, designed and created interior and exterior furniture for private homes, public spaces and major museums and galleries. From his south Wiltshire studio and workshop Matthew, along with his team of makers and apprentices, has developed a national reputation for originality of design and quality of craftsmanship. Matthew is holder of seven Bespoke Guild Marks awarded by The Furniture Makers' Company and in 2016 won the prestigious Christopher Claxton-Stephens Prize for Excellence. Matthew starts with and loves the sketch book; it is where he can dream in private, where he can explore the impossible, the foolish and uninhibitedly regard the unlikely, trying to tease out the possible, the feasible, the appropriate and the achievable.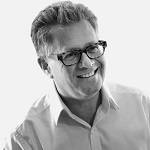 Rodney McMahon, Design Guild Mark chairman
Rodney has a degree in Economics from Exeter University and is a fellow of the Institute of Chartered Accountants. His passion for manufacturing in the UK and his interest in interior design, led to the acquisition of Morgan in 1992. Rodney has developed and revitalised the company in the last 25 years from a company of eight employees to one totalling 80, unusually manufacturing in the UK, and with a major position as a leader in the contract furniture market. Rodney is finance director and past chairman of the BCFA, sits on the Council of the Furniture Industry Research Association and of the Advisory Council of Anti Copying in Design and is chairman of the Design Guild Mark. He is a Fellow of the Royal Society of Arts and chairman of the trustees of the Edward Barnsley Educational Trust, a centre of excellence for training cabinetmakers.
About the Innovation in Times of Crisis webinar series
The 'Innovation in times of crisis' series will commence on Thursday 18 February and run weekly up until 11 March 2021.
The webinars, which will be broadcast for free on Zoom, will focus on four different topics – manufacturing, trade bodies & government, interior design/designer makers and retail – with each episode featuring a guest panel of high-profile, expert speakers who will provide their insight on themes affecting each sector.
Each episode will run for 30-60 minutes and will culminate with a live Q&A providing attendees an opportunity to question members of that week's panel.