Events
Webinar: 'Targeting carbon reduction – expectations for the furnishing industry'
Add to Calendar
14/10/2021 11:00 AM
14/10/2021 12:00PM
Europe/UK
Webinar: 'Targeting carbon reduction – expectations for the furnishing industry'
Zoom webinar
14/10/2021
Interested?
Sign up to the event today.
Book Now
With the UK now slowing adjusting to the 'new normal', a new webinar series from The Furniture Makers' Company will explore the lessons learnt from the pandemic and examine the big issues influencing production and purchasing decisions.
The first episode, titled 'Targeting carbon reduction – expectations for the furnishing industry', will be broadcast for free on Zoom on Thursday 14 October at 11:00am.
Scheduled two weeks before the United Nations Climate Change Conference (COP26), the timely webinar will bring together a panel of experts representing different sectors of the industry to investigate what the trade is doing about sustainability and identify opportunities for improvement.
Joining chairman Peter Holland, principal at Linear Structure, are:
Daniel Hopwood, founder of Studio Hopwood
Joanna Knight, partner at The Knight Partnership
Kate Wright, group head of sustainable product development at DFS Group

The topics up for discussion will be:
Embracing Carbon Reduction Initiatives – do customers understand what is 'green'?
Do customers know what is genuinely 'green'? Should 'eco' credentials be clearer with greater uniformity on certification?
Eco-design – will customers pay?
There is increasing emphasis on product design to improve reuse and recycling potential, durability to maximise useful life, availability of spares and components and use of more environmentally sensitive materials. How should manufacturers communicate a clear message of 'added value' and customer benefits?
Circularity – is it commercially viable?
The retail sector appears to be leading the race on circularity through introductions from retailers with 'furniture as a service' offerings. Are the schemes, including 'take back' options, commercially viable and will they be widely adopted?
Webinar panel
Peter Holland, principal, Linear Structure
Peter Holland spent the first two decades of his career in sales and sales management in the Office Furniture industry, working for leading design-led companies such as, Vitra and Fritz Hansen. In 2010, with a keen desire to help sales and management professionals maximise their sales performance he founded Linear Structure Ltd.
Daniel Hopwood, founder of Studio Hopwood
Daniel Hopwood established his own design studio over 27 years ago. The studio specialises in residential and commercial design, primarily in London and occasionally abroad. His work is frequently featured in the British press. Daniel has a degree in Architecture and is an alumni of the Prince of Wales Institute of Architecture. He is a registered interior designer with the British Institute of Interior Design (BIID), where he was president for two years and advocated to improve professionalism in the design world. He is a liveryman of The Furniture Makers' Company and chairs the Bespoke Guild Mark committee. As a visiting tutor to design schools, he also encourages and mentors young designers in the industry. He has worked on several series with the BBC and Channel 4 which have been televised worldwide.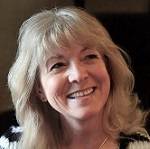 Joanna Knight, partner at The Knight Partnership
Joanna has over 30 years' experience in the office and workplace sector. She is a liveryman and court assistant at The Furniture Makers' Company, council member at FIRA (Furniture Industry Research Association); sustainability and circular economy manager at Women in Office Design (WOD); and regularly published writer about developments in sustainability and carbon reduction efforts, with a particular focus on waste reduction and system change within the furnishing sector. Joanna developed her expertise within this field from the early 2000s where she was a founder Director at Amaryllis. Arguably ahead of its time, the company specialised in the supply and lifecycle management of Furniture, Fittings and Equipment including in-house reuse and remanufacturing as well as innovative financial models.
Kate Wright, group head of sustainable product development at DFS Group
Kate Wright, group head of sustainable product development, joined DFS Group in 2020 as head of product and brand at Sofa Workshop before moving into a group role, leading ESG initiatives. She has held a wide variety of roles in the retail sector including notonthehighstreet, John Lewis and Dunelm as well as working in the media sector including the BBC and Vogue. Kate holds a Bachelor of Design and a Masters in International Business Administration.